City Wayfinding
T-Kartor City Wayfinding helps people navigate cities in a sustainable way. Cartographic information, served at the optimal time, position and via multiple channels, has the power to influence behaviour towards sustainable, healthy mobility.
City wayfinding offers everyone a clear and understandable representation of the city, allowing them to orientate and navigate intuitively and effectively. It allows them to see the best a city has to offer and understand local context. Quite simply, expert wayfinding makes the city 'legible'.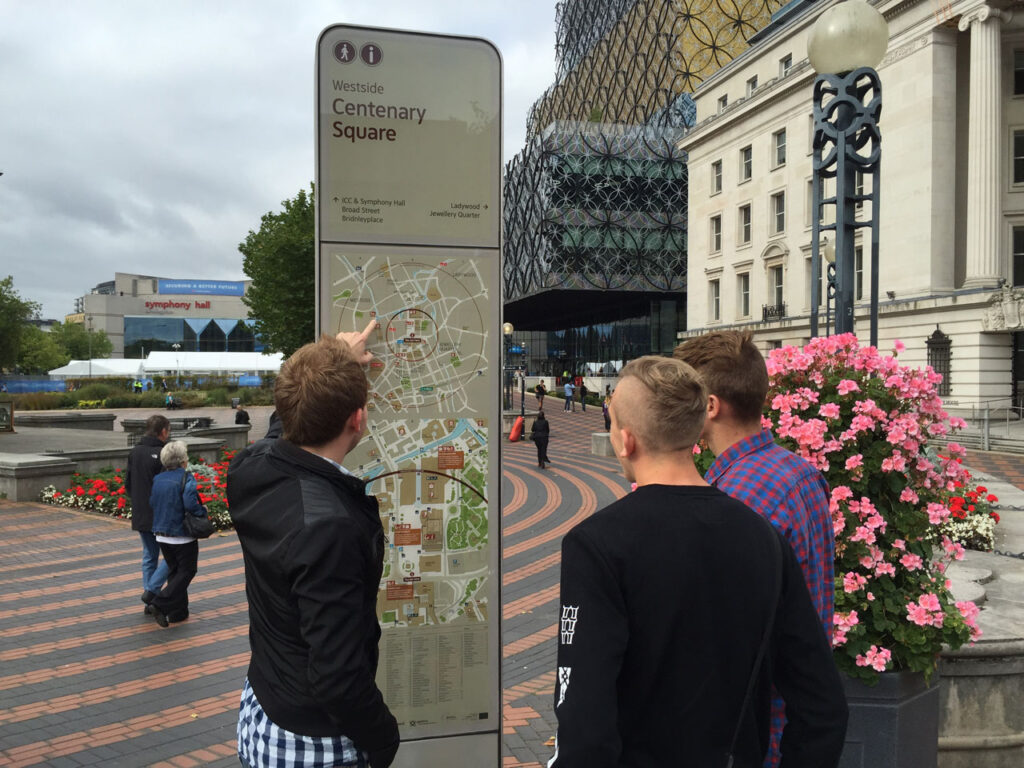 Benefits of a good city wayfinding system:
• Promotes walking as the primary transport mode
• Improves connectivity between public spaces and public transport
• Reduces congestion by encouraging sustainable active travel
• Inspires exploration and increases footfall
• Publicises improvements to the public realm and transport infrastructure
• City wayfinding is not just the maps and direction posts visible on-street. Critical to its success is the background system on which these products are built.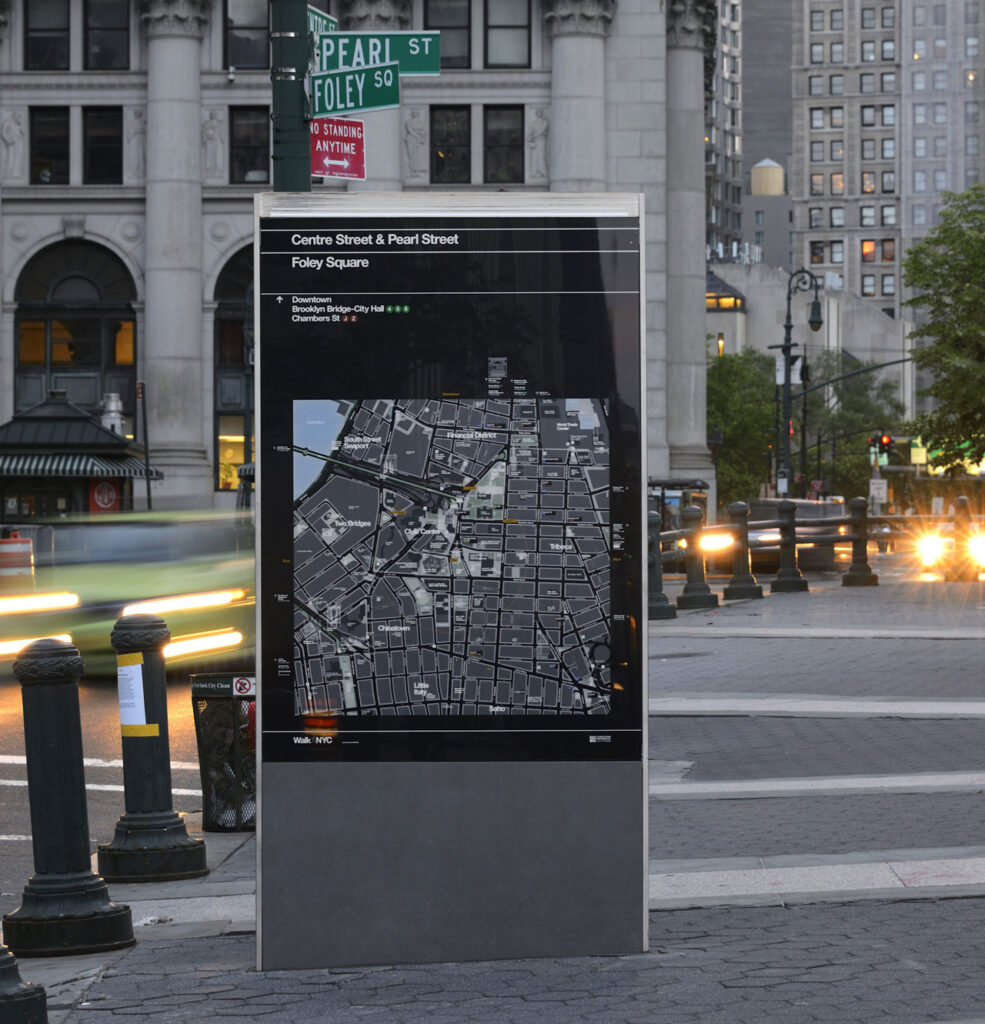 T-Kartor builds and maintains the systems that deliver some of the most well-respected city wayfinding, including Legible London, WalkNYC and Toronto TO360.
Our approach is centralised and bespoke to your needs, fed with the latest city data that drives the production of map and directional products.
This results in city wayfinding solutions that are accurate and iconic, reflecting the city and the people they serve.
Our systems scale easily to cover large geographic areas, containing hundreds and thousands of location-specific wayfinding products, consistent across a breadth of both digital and printed channels.
And as your city changes, our wayfinding solutions assess the impact. This ensures that 'smart' asset management is a core element of the service we provide – only those products affected by changes on the ground need to be updated.
We also offer collaborative tools for your stakeholders, allowing them to directly inform the development of your city's master 'basemap' and garner support for the wayfinding system.
Passenger Information
Accurate, intuitive and current – our passenger information solutions improve the experience of your customers.
T-Kartor designs effective and engaging information products that promote public transport, delivered on printed media and to digital channels. Our products allow your customers to understand your multi-modal network, and make informed choices as to how best move around your city.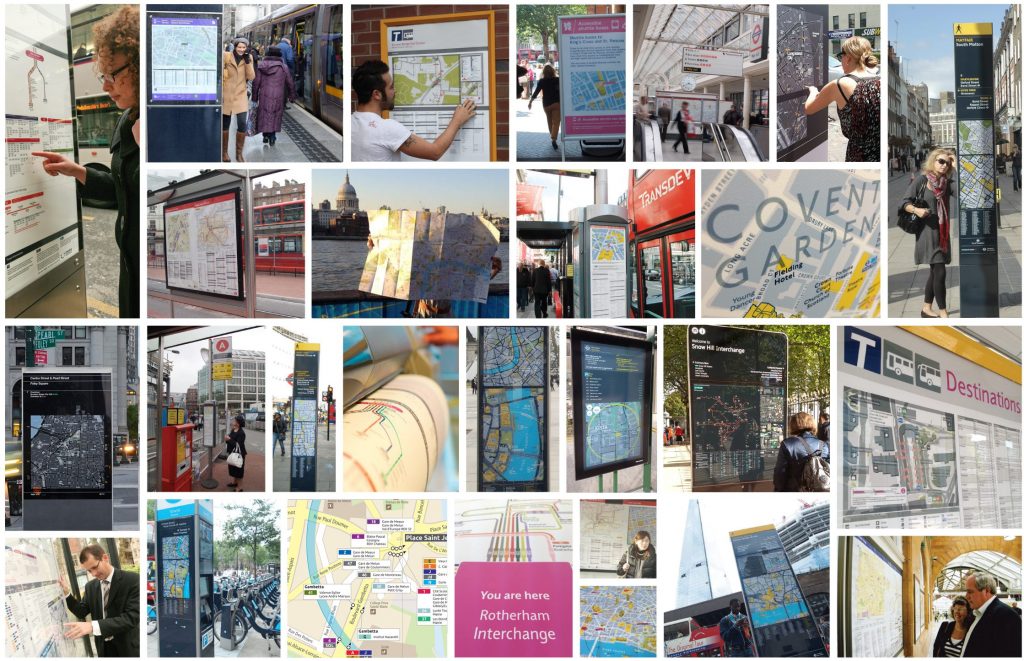 Earned over 30 years of working with passenger information, our expertise ensures that:
• our solutions are tailored to your exact specifications, reflecting the uniqueness of your network and your priorities for promoting transport
• the products we deliver retain your brand and corporate identity
• we empathise with the needs of your customers
• we understand your data – our service offers analysis and refinement of your transport data, and can mould it for use in information products
• we ensure value for your investment – our systematic approach to managing both data and production means that when your network changes, only those products directly impacted need to be updated
Learn more about City Wayfinding